Javier Posted on December 17 2018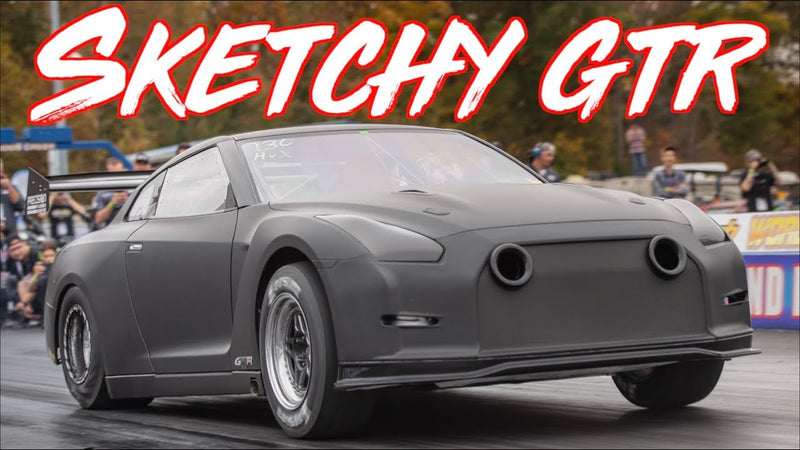 During the 2018 Import vs Domestic World Cup Finals we caught up with Tony Palo and the T1 Race development team. T1 is always pushing the envelope with the GTR platform, this time they brought out George's insanely fast Nissan GTR sporting some new goodies. Full carbon body besides the roof and front bumper, T1's passive drag wing we first saw on Tony's GTR, providing an extra 750lbs of downforce to help traction after 100+mph. Check out the rear go pro angle to see the wing doing its thing. Congrats to everyone involved and im sure we'll see a 6 second pass out of this car soon!
2230HP on dyno, a bit more on track with the velocity stacks.
Quickest and fastest with stock location turbos
T1 stage 6 Long block 3.8L
60+ psi
Twin 7675 Turbos
Shep Stage 5 trans
12 ID2000s
Motec M150